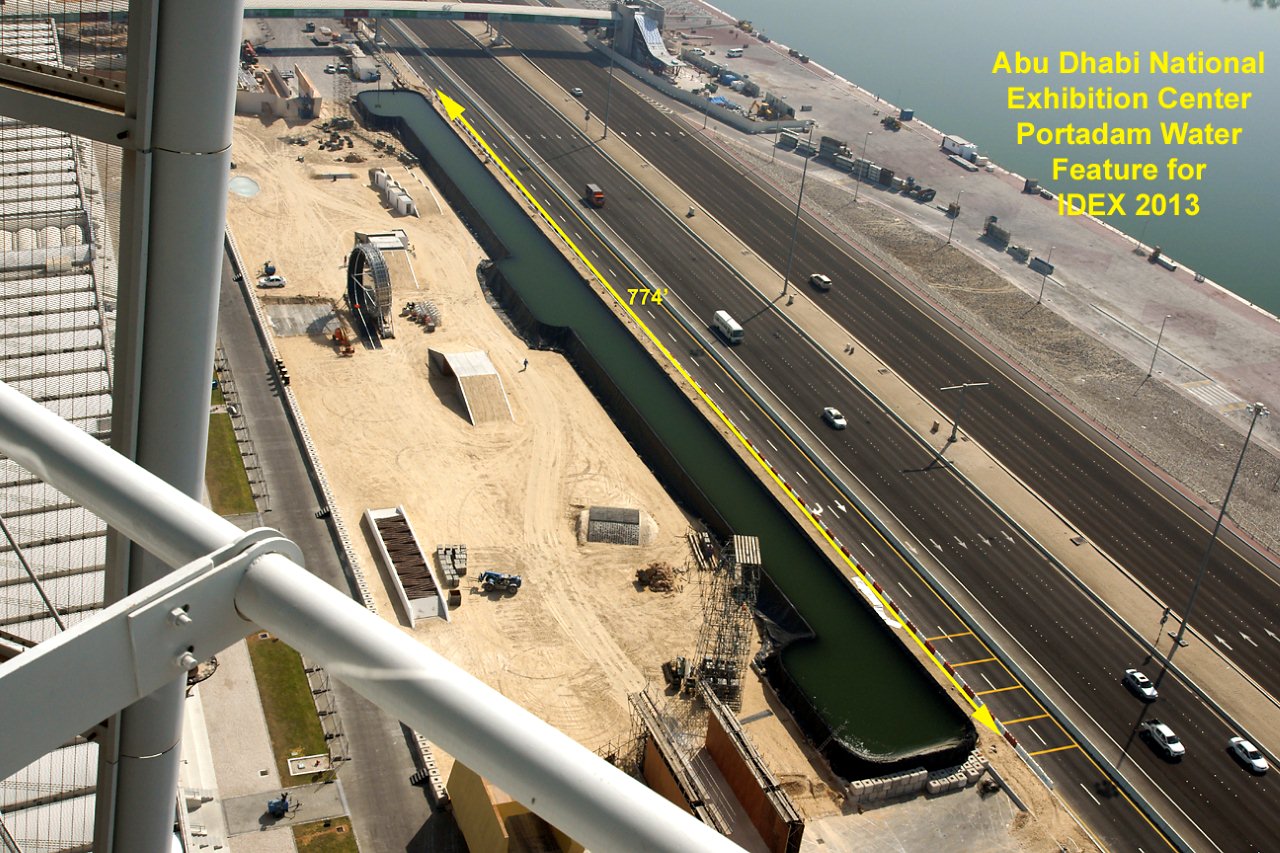 Frank Roberts and Sons, Inc. recently had its work featured prominently at the IDEX International Defense Tradeshow in Abu Dhabi, UAE.
For the tradeshow, which was held from February 17 – February 21, 2013, Roberts and Sons provided and helped to install a reinforced Low Density Polyethylene Liner (P.E. Liner) to fit a custom-shaped above-ground containment structure that was used for water craft demonstrations.
Roberts and Sons pre-fabricated the panels and shipped overseas along with three team members to help with the installation for the event, which was incredibly well-received by tradeshow vendors and attendees alike. Roberts and Sons was thrilled for the opportunity to showcase its work in yet another international venue, and look forward to the possibility of providing the same services at similar events in the future.