Sediment Filter Bags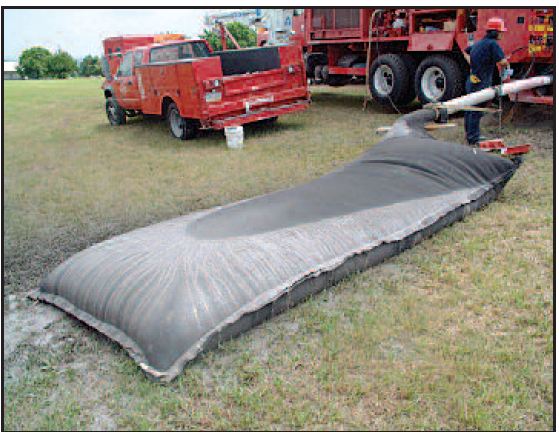 PRODUCT DESCRIPTION
Sediment Filter Bags, also known as Dirt Bags or Filter Pump Bags,  are designed to control and filter silt and sedi-ment-laden water during dewatering activities. Filter Bags are con-structed of non-woven geotextile material that filters soil particlesgreater than 150 microns (.150 mm), while allowing discharge waterto pass through the bag. Each bag has an adjustable spout to accom-modate a discharge hose of up to six inches (6").
The amount of dis-charge water a bag can effectively filter depends upon such factors asthe flow rate of the pump, the amount and type of sediment, degree ofthe slope, and the permeability of the underlying surface. Filter Bags are available in ten standard sizes, custom sizes available.